Top Dog Tuesday: Help Us Adopt a Dog a Week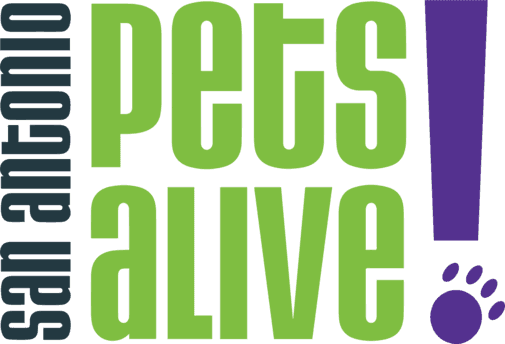 Northside Chevrolet is teaming up with a local animal shelter, San Antonio Pets Alive!, and paying for one pet adoption every Tuesday of the week. Northside Chevrolet began sponsoring these adoptions on December 15 of 2020 and will continue for the rest of 2021. Read on to learn about the event, and if you have questions or want to adopt a pet, contact us today!
Top Dog Tuesday FAQ
Where? Northside Auto Chevrolet – 9400 San Pedro Ave, San Antonio, TX 78216
When? The ceremony is every Tuesday at 2:30 PM.
What? Northside Chevrolet will donate $85 to pay for the adoption fees of a "Top Dog" who meets the criteria for adoption at San Antonio Pets Alive! We will then have the dog walk through the showroom to celebrate!
Who Are San Antonio Pets Alive!?
San Antonio Pets Alive (SAPA! for short) is on a mission to provide the necessary services and programs to eliminate any need for shelters to euthanize at-risk animals. This typically happens when a Shelter is running out of space and can't find adopters for strays. With over 54,000 cats and dogs saved as of January 2021, they have been incredibly successful, and Northside Chevrolet is proud to sponsor the great work they do! Here are a few of the programs Schertz drivers can participate in:
Staycation: One of the ways SAPA! creates extra room at shelters is by finding babysitters to take dogs on adventures around San Antonio and day trips! Sign up today!
Headin' Home: Texas shelters are notoriously overpopulated. Adoption rates can't keep up with capacity. That's why SAPA! helps dogs and cats find foster parents in states where it will be easier for them to get adopted. One of the ways you can help is to let a pet stay at your house for 1-3 weeks while we find it an out-of-state owner. Fill out this application to get started!
Who is Northside Chevrolet?
We've proudly served San Antonio drivers for over 25 years with no-hassle salesmanship and a transparent business ethos. Whatever your automotive needs, let us help. If Boerne drivers have any questions about Top Dog Tuesdays, don't hesitate to give us a call at (210) 201-0085.